cluburban.org.uk
CLUB URBAN May 2nd 2009

Holly Hoon presented his chromatic water piano, activated through touching the surface of the water, interupting rays of light and deft electronics.  Invisible light waves replicated in the water ripples - making the invisible - VISIBLE.  Meditation followed naturally. And a RAINBOW picture from Clara.


CLUB URBAN March 14th 2009

Images and ideas were batted around as we ate our spaghetti carbonara at the last Cluburban. Not only that, but we had an impromptu musical interlude from Kerst, as he sang two songs from his new album, 'Your love is right' accompanying himself on the Westferry Studio piano. A big thank you to those who presented or talked about their work; Martin Karlsson; Kerst Sikkema; Jon Britten; Debbie Heelan. We set out below some of the thoughts aired during the evening. As we edge towards another cluburban exhibition, please let these ideas inspire you and if they do send in some sketches images or writing which we can put on the website to inspire others.
GENESIS: some references:...
T
alks to listen to or download from St Pauls Shadwell website;
ADAM - Genesis chapter 2 - Darren Wolf - 08.06.08
EVE -    Genesis chapter 2 - Amanda Lee - 08.06.08
THE FALL - Genesis chaper 3 - Darren Wolf - 22.06.08
CREATION - Genesis chapter 1 - Dave Bookless - 06.07.08
Link
http://www.stpaulsshadwell.org/Media/AllMedia.aspx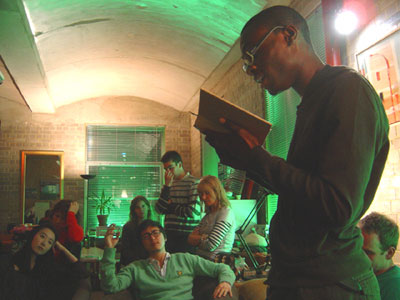 CLUB URBAN June 24th 2009

Caroline kicked things off with a presentation of her latest incredible fashion designs based on the natural material - WOOL. (see image lower right) This was followed by chaos depicted on the table top (below) as we groped our way through the stories and ideas in the book of GENESIS. Andrew took movie pictures of this activity which can be viewed on the Utube link......
You-Tube....see movies 1- 10...........>
http://www.youtube.com/watch?v=Bb5ozYxszws&feature=related


EXHIBITION TALK 03.09
Concept for the Exhibition: The two opposing images from Genesis were very strong - Man trying to get up to God by his own ingenuity and God freely coming down to man. This was coupled by two other opposing images; on the one hand that of London's gritty urban setting and on the other by the leafy greeness of Victoria Park. Any ideas for a title for such an exhibition;? Twin Towers - Alpha & Omega - In the beginning - Apocalypse Now - Genesis - The Tower of Babel - God and Man - Town & Country - Russ in Urb -
Martin
London the psycho-geography; Historic Settings; Contemporary overlays
Iain Sinclair; Paul Verillo; Peter Ackroyd
Documentation and drawing; east end; bull dogs; shipping; jack the ripper; buildings and people
Victorian romanticism; etchings; biblical stories
Kerst
St Johns Gospel; Genesis - Music
TOWER OF BABEL - Mans effort to reach God - confusion
BETHEL - Where God freely came down to meet man - Angels
Creation of the world (Genesis) to the City of God ( Revelation)
The ideal City
Jon
The underlying meaning is still there but pursuing quality of image and execution; craftsmanship of drawing and painting; expressing feelings; the power of the composition; Urban to Rural - Buildings to Trees;
Debbie
Feelings. emotion; personal journeys; patterns in nature; family.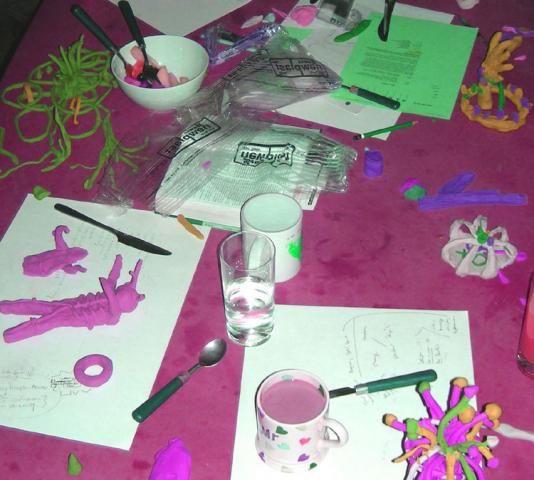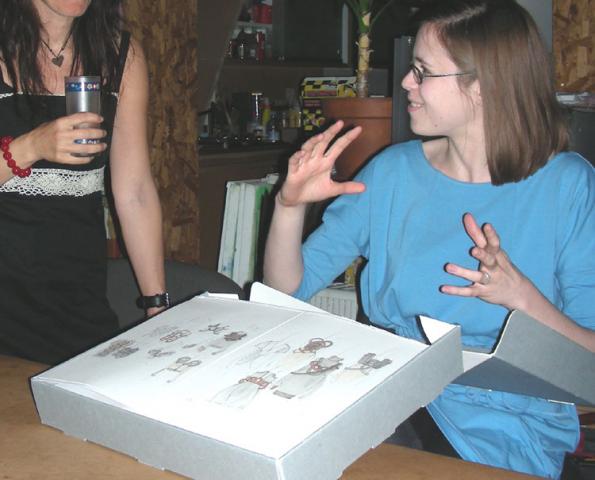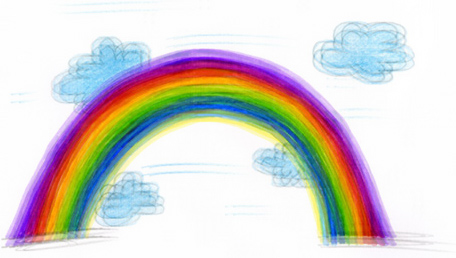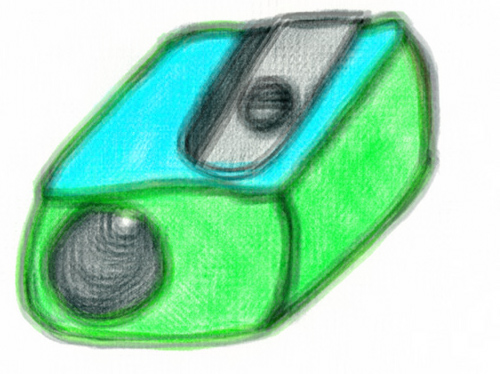 EXHIBITION TALK 06.09
God works through the DNA of history and existance which he himself has created, the enequalled master craftsman and architect. As society moves away from this concept of an overarching power, it looks for a way out of the resulting rampant individulism which has taken its place. Isn't it time that we re-evaluated the necessity of God and his existance? The worthy call to protect our environment from the catastrophy of climate change is yet another modern narrative which like all the others promises a better world, but on its own, is pointing more towards apocalypse with little hope or redemption and may be paralysing us in the process.

PICTURES:
1. Clara had a picture of a rainbow which was a promise from God after the flood (Genesis) that he would never flood the earth again.
2. Buki's picture of a pencil sharpener during a late night communal prayer session suggested that God is however still in the process of honing us -  painful - but all the better to draw with in the end!
CLUB URBAN July 11th 2009

Darren Wolf (..in full flight - left) whistled through a selection of key ideas present in the first book of the bible - GENESIS. These included:

A God workng though a particular family
The principle of fruitful multiplication; trees; fruit; seeds etc
The idea of salvation - culminating in the book of Revelation
A serpent with legs and heels and no mention of an apple
A story which begins in a garden but culminates in a city - with a garden
Two strands, one controled by evil, the other centred on God

A promise to good old Abraham
God appearing in human form again and again
A covenant relationship, sealed through sacrifice
....not to mention arks, floods, famines, dreams, and rainbows. That should be enough to get your insirational juices flowing if you are planning to exhibit in the forthcoming exhibition. HAVE FUN!! 

By the way Alex Healey showed two of his recent short film reels made in Italy on a 'Fabric' (Benatton) scholarship about a cymbal maker and an old knife sharpener cycling around the back streets of an Italian hill town - superb!!  We will add Alex's weblink to this website shortly.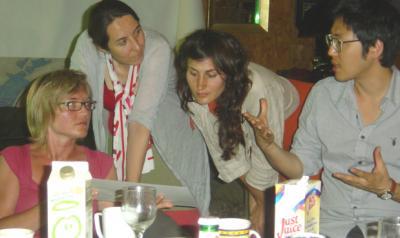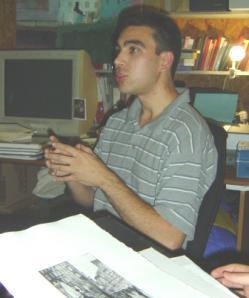 CLUB URBAN August 8th 2009

Artsist presenting thier work with explanations and feedback. Kasia Bour's images play on the relationship between drawing and photography - (see above)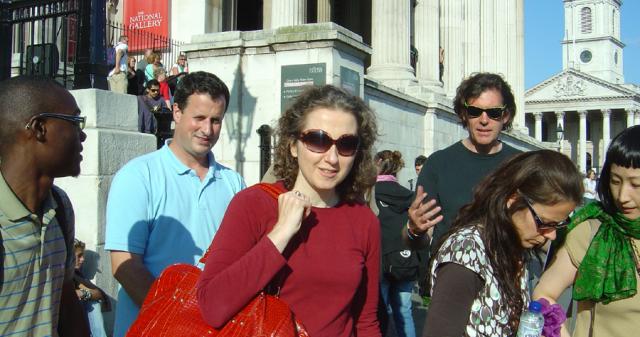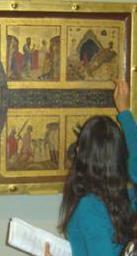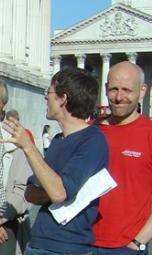 CLUB URBAN September 12th 2009

Visit to the NATIONAL GALLERY (Above)

Christina Newton, (in blue) led us on a tour of the gallery to view paintings in the period 1260 to 1500 based on largely biblical subject matter.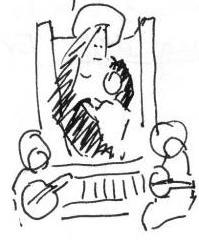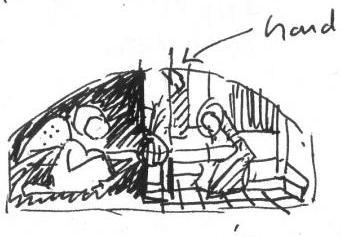 Notes taken from the National Gallery visit on 12.09.09 - ni